LIFE MUSIC …..
That is what describes the music and ministry of the husband and wife team, PairaLLel.
Gordon and Heather Reason share their faith, their inspiration, and their heart's desire to encourage
and see others live out their purpose. Unlike parallel lines in geometry that go in the same direction but never meet, PairaLLel goes in the same direction with the intention to meet people where they are, inspiring through music and meaning!
      Maybe you have not heard of
James Roy Horner,

but it's likely you've heard of the Titanic movie!
      Or Hans Zimmer

may not ring a bell to you, but I guarantee that the Lion King movie does!




These men are great composers and though the names may not be familiar, their work definitely is. 

Life is like a movie at times- there are scary moments and romance and drama, 

and if you live in our house it's full of comedy!




What soundtrack of music would represent where your life is right now?


      Let's take it a step further: Who is the composer of the soundtrack of your life?
For

PairaLLel

,

Llife music

, our genre is an inspirational one;
our soundtrack is our music, and our composer...is our Lord and Savior!  
Our Story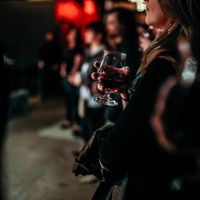 "Your
music makes me think,"
"More people need to hear your music,"
"Your songs are creative and profound,"
"Thank you"...
These are some of many responses we have heard over the years in our music ministry.
Before they met 13 years ago, both had childhood dreams of sharing music with the world. From hairbrushes as microphones to empty containers as drums, their musical journey began in 2005 as they performed their first song together publicly... and that song was called, "Parallel Talking!" Many years, trials, lyrics and melodies later, they are talking and walking
PairaLLel.
Gordon, born in Chester, Pa and Heather, born in Lancaster, Pa became the high school sweethearts that went forward in marriage. Gordon grew up in a Christian home and was no stranger to church services and prayer.
Heather's upbringing was not centered around
church life, so their first big moment was when they
decided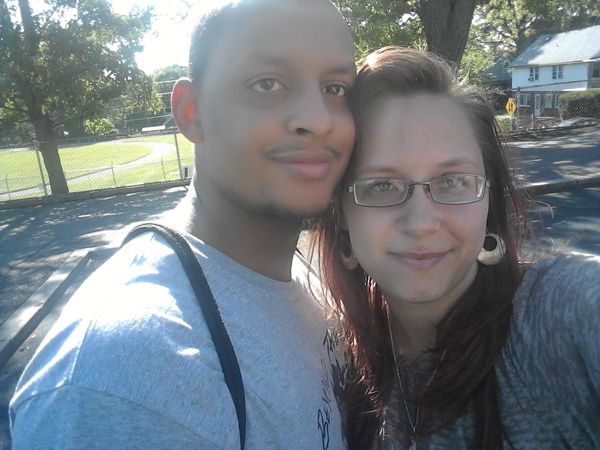 to be a union who serves God. Singing, song writing and rapping became the world that they could share naturally. 
Over time
what was once just a fun pastime became an important part of who they were, how they related to God and how they relate God to others.
PairaLLel,
musically is the polished version of some very humble beginnings.
Their style ranges from hip hop to contemporary and everything in-between.
Gordon and Heather have both served as musicians for their worship team and in leadership roles at their previous church.
The name is PairaLLel and the motto is Life music. (Llifemusic)
"Our music has been an ongoing testimony of God's love and grace towa

rd us." 

-PairaLLel
I
​n addition to spending time creating song lyrics and preparing messages, Gordon and Heather share the best of their time with their 3 growing boys!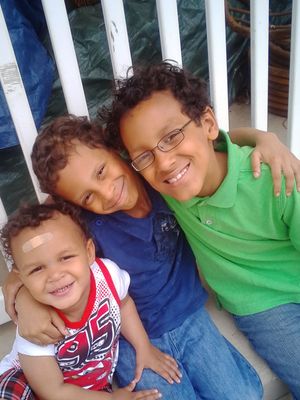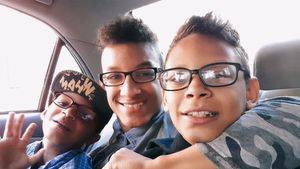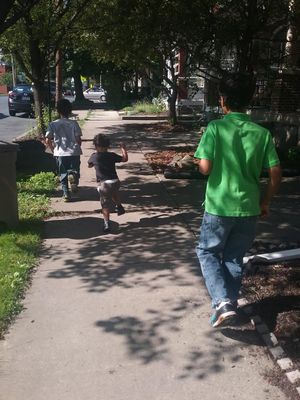 Their children keep them young,
 and at the same time remind them of how long of a journey it has been. Married at the tender ages of 19 and 21, Gordon and Heather were automatically categorized as most likely to fail. The odds are against the 21st century high school sweethearts when pop culture teaches love as temporary flings. Both are high school graduates who joined forces to experience the real world together.
Since then,
music became their common interest. With no real o
utlets or opportunity other then to work and provide, the burning internal desire for "more" in life reached a boiling point. A major part of Gordon and Heather's life is their faith and relationship with Jesus Christ. Church was a regular event in Gordon's upbringing, but not Heather's initially. When they decided to step in a new direction in their young developing lives, they realized the best starting point was to get grounded again in the Lord. Stepping back into the church community and seeking direction from God 12 years ago, has led them to where they are now.
Gordon has
since completed 2 years of biblical studies with certification in bible teaching. Heather has more recently transitioned from her position as a worship leader and keyboardist to being the lead vocalist of PairaLLel. Gordon has supported his wife's worship leading by playing keyboard as well as drums and percussion. He also headed the bi-monthly Solid Roc Cafe outreach at their church for two years, which created great relationships in the city community. There have been tons of music, practices, teachings and learning. 
It was early 2015
that the Reason family, (which has now expanded to 5) felt often that it was time to step out of their comfort zones and pursue ministry opportunities with their brand of music and style of teaching. This website is fruit of this effort and the doors that have been opened thus far this year as 
they continue to allow God to use them and to make Himself known! Please feel free to visit again as updates are regular. Tell others, download a free track, listen to a message, purchase a $0.99 cent song, and most assuredly feel free to lift them in prayer!